Autodesk ACA Certification Training Courses
Autodesk Certified Associate
Wondering how you can authenticate your imagination and creativity? The Autodesk certification now allows you to do just that as you validate your mastery of software that can transform your ideas into 3D and 2D objects. If you are a budding designer or are looking to gain more knowledge in your field, these certifications can give you that boost you need into gaining in-depth understanding into Autodesk software.
2D AutoCAD
– the certification incorporates modules based on drafting functionality and essential functionality of the software.
You will familiarise yourself with the Windows environment and learn how to:
Create your drawing using AutoCAD commands and interfaces
Become confident when interacting with the software
Create objects utilizing Commands.
Specifying Coordinates, Coordinates and more
Understand objects
Become adept in viewing and plotting a drawing through enabling you to effortlessly ZOOM and PAN to govern the Display
Coordinate system basics.
3D AutoCAD
- the certification will train you to create 3D models using the AutoCAD application at industry standards.
When studying 3D modelling design you will discover how to master skills such as:
Creating 3D ideas and developing them through the computer geometrics of 3D modelling
Become familiar with the AutoCAD layouts, commands, toolbars, menus and how to use the software confidently
Coordinate cursors and command prompt areas
Understand how to effectively use annotation toolbar panels, viewing toolbars, mouse buttons and workspace switching
Master how to stipulate coordinates for 3D objects and create 3D surfaces
Render in 3D
When you become Autodesk certified, you are validating your skills and in turn will open opportunities for professional development and increased productivity in your working life.
To name a few benefits you will reap from gaining an Autodesk certification is:
Earning an acknowledged credential which validates your knowledge and skill set
Boosting your CV's credibility and becoming more attractive to employers
Listing your name in the Autodesk Certified Professionals database
An Autodesk certification can be a valuable asset when proving your commercial 2D and 3D design ability and will allow you to progress in the design career of your choice.
Take the following certifications and find out how you can expand your career options today:
Autodesk 3D Max
When you take the Autodesk 3D Max certification you will be working with software that is industry renowned for creating visually spectacular animations. During the course of this Autodesk 3D Max learning experience you will learn from Training Dragons experts who will teach you the fundamental knowledge, tips and tricks that empowers animators to master their abilities.
Previous experience of 3D Max software is not a prerequisite for this course. We take on beginners and will teach you the basics before we move on to more complex operations.
Some of the things you will look forward to learning during the course:
User Interface
Modeling
Animation
Materials and Mapping
Rendering
You will also have practice in using:
The 3D Max Interface
Files and objects
Transforms
Applying modifiers
Low-poly modelling
Shapes
Animation basics
To find out how to enrol please fill out the form on contact us for more details.
Autodesk Maya certification
If you are interested in learning for developing computer games using the Maya software then this course is for you.
The certification focuses on teaching students the basics of the Maya interface, philosophy, lighting and rendering, modelling, texturing and more over the duration of the course. After you have learnt these skills you can then go on to perfect them and apply them to films, TV and game industries.
A basic prerequisite to undertaking this qualification is to have a basic understanding of Mya concepts.
You will be learning the Maya essentials such as:
Deciding your project plan
Panels, hotbox, geometry, channel box
QWERTY navigation
Camera work
User interface
Marking menus
Modelling
Dethatching surfaces
Working with polygons
Resolving
The animation aspects will consist of:
Lattices
Clusters
Set driven keys
Joints/ IK handles
Dynamics with lighting
Attach to path
Secondary animation
And much more
When looking at rendering you will learn more about:
Hypershade
Applying materials
Combining ramps
Layering textures
Introduction to lights
Making bump maps
UV mapping
Paint FX
And lots more!
Read More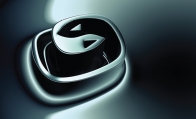 3d Studio Max Course
Learn 3d Studio Max in classroom based training course in London with the help of an expert teacher....
Location: King's Cross, London
More info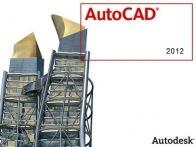 AutoCAD 3D Training
Learn AutoCAD 3D in classroom based training course in London with the help of an expert teacher. Co...
Location: King's Cross, London
More info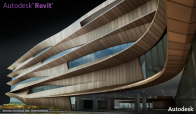 Revit Course
Learn Revit in classroom based training course in London with the help of an expert teacher. Contact...
Location: King's Cross, London
More info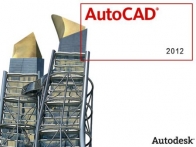 AutoCAD 2D Training
Learn AutoCAD Certification in classroom based training course in London with the help of an expert ...
Location: King's Cross, London
More info