CCNA Certification Training Courses
Cisco Certified Network Associate (CCNA)
Cisco Certified Network Associate (CCNA) is a certification program for entry-level network engineers that helps maximize your investment in foundational networking knowledge and increase the value of your employer's network. CCNA is for Network Specialists, Network Administrators, and Network Support Engineers with 1-3 years of experience. The CCNA validates the ability to install, configure, operate, and troubleshoot medium-size routed and switched networks.
When you take the CISCO Certified Network Associate certification, it will authenticate your skills when installing, configuring and operating medium-sized route and switched networks. This also includes implanting and verifying remote sites in a WAN.
What you will learn through this certification:
1) You will discover how to deal with security threats
2) Introduce you to wireless networking theories and terminology
3) Provide you with performance based skills
4) You will get you used to procedures such as: IP, Enhanced Interior Gateway Routing Protocol, Serial Line Interface Protocol Frame Relay, Routing Information Protocol Version 2, VLANs, Ethernet and access control lists
The best way to prepare for this certification is to take the Cisco-approved training:
Interconnecting Cisco Networking Devices Part 1 (ICND1): Interconnecting Cisco Networking Devices Part 1 focuses on providing the skills and knowledge necessary to implement and support a small switched and routed network.
Interconnecting Cisco Networking Devices Part 2 (ICND2): This five-day course focuses on using Cisco Catalyst switches and Cisco routers that are connected in LANs and WANs typically found at medium-sized network sites.
Both ICND1 and ICND2 are covered in fast track Examination 640-802: Cisco Certified Network Associate (CCNA)
.
To find out how to enrol please fill out the form or contact us for more details.
Read More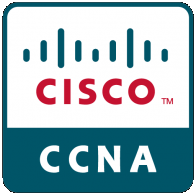 CCNA Certification Course
Learn CCNA Certification in classroom based training course in London with the help of an expert tea...
Location: King's Cross, London
More info