MCTS Certification Training Courses
Microsoft Certified Technology Specialist (MCTS) certifications help IT professionals target specific technologies and distinguish themselves by demonstrating in-depth knowledge and expertise.

To become a fully certified Microsoft Certified Technology Specialist you will need to successfully pass the MCTS certification that proves your skills and knowledge on the features and functions of Microsoft applications. You will need to show a depth of understanding in regards to detailed products to differentiate yourself and sharpen your competitive edge.
After completing your MCTS qualification you can then move on to earn a Microsoft Certified IT Professional certification.
This certification is a valuable asset to you when applying for jobs, proving your abilities to implement, build, troubleshoot, and debug Microsoft applications.
Whether you are a technology newbie or an experienced professional, this certification is perfect if you want to expand your career options and take on a challenge which proves your skills in the Microsoft technology department.



Read More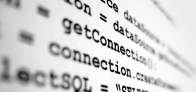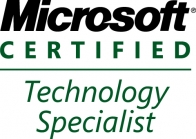 MCTS WCFD Training
Learn MCTS WCFD in classroom based training course in London with the help of an expert teacher. Con...
Location: King's Cross, London
More info