Quark Training Courses
Founded in 1981, quark laid the foundation for modern publishing, introducing its leading product QuarkXPress in 1987. For those wondering where the quirky name originates from, the founders chose it because of its meaning - the subatomic particle proposed as the building block for all matter. This worked in parallel with their vision, mission and outlook when creating software's by laying the groundwork in which modern publishing would evolve.

Skipping forward 30 years and in the publishing industry, no matter where we look we see Quark Software being utilized whether it is by professional or amateur designers, large corporations or small to medium enterprises. Now it is being used to accomplish a range of creative ventures from generating new rich design capabilities for print, online and interactive media.

The QuarkXPress server was another flagship product recognised for its high performance to publish persuasive communications across the World Wide Web. This software saw the publishing processes such as catalogues, custom sales literature, advertisements and direct emails being radically transformed.

Nowadays, Quark has the mission to continually innovate and lead the market into a new publishing revolution by producing dynamic software's. They are dedicated to helping businesses to develop and promote themselves successfully and affordably as trained designers master the software to create fantastic promotional materials.

Quark Xpress is a design software that enables designers to publish impressive materials for websites, e-books or other digital mediums. Becoming Quark certified will enable you to stand out from the crowd and give your skills extra weight.
You will need to pass an online exam that puts to test your expertise and abilities on the software when designing a project. It incorporates realistic scenarios and projects that will prepare you for the working environment and give you the head start you need.





Read More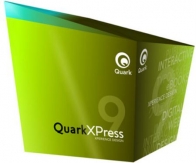 Quark XPress Course
Learn Quark XPress in classroom based training course in London with the help of an expert teacher. ...
Location: King's Cross, London
More info