How to Become a Web Designer
Want a fast-track, comprehensive guide to becoming a Web Designer? Look no further. We will cover everything from the ground up so you know exactly what steps to take. Discover the skills you need under your belt, the software you need to know, the type of portfolio you need to build and much more.
If you have ever come across a beautifully designed website before, you will remember its power and how for a brief moment, you simply sat and admired it. Websites have the ability to evoke wonder, curiosity and several other emotions in us and a large part of that is down to its design. If you want to become a web designer, you'll understand it's about the finer details and utilizing your artistic eye to reach visual harmony and hit that ideal cross between beauty and functionality.
So, you're ready to start your journey? Let's crack on by firstly looking at the pathway to becoming a web designer.
The pathway to becoming a web designer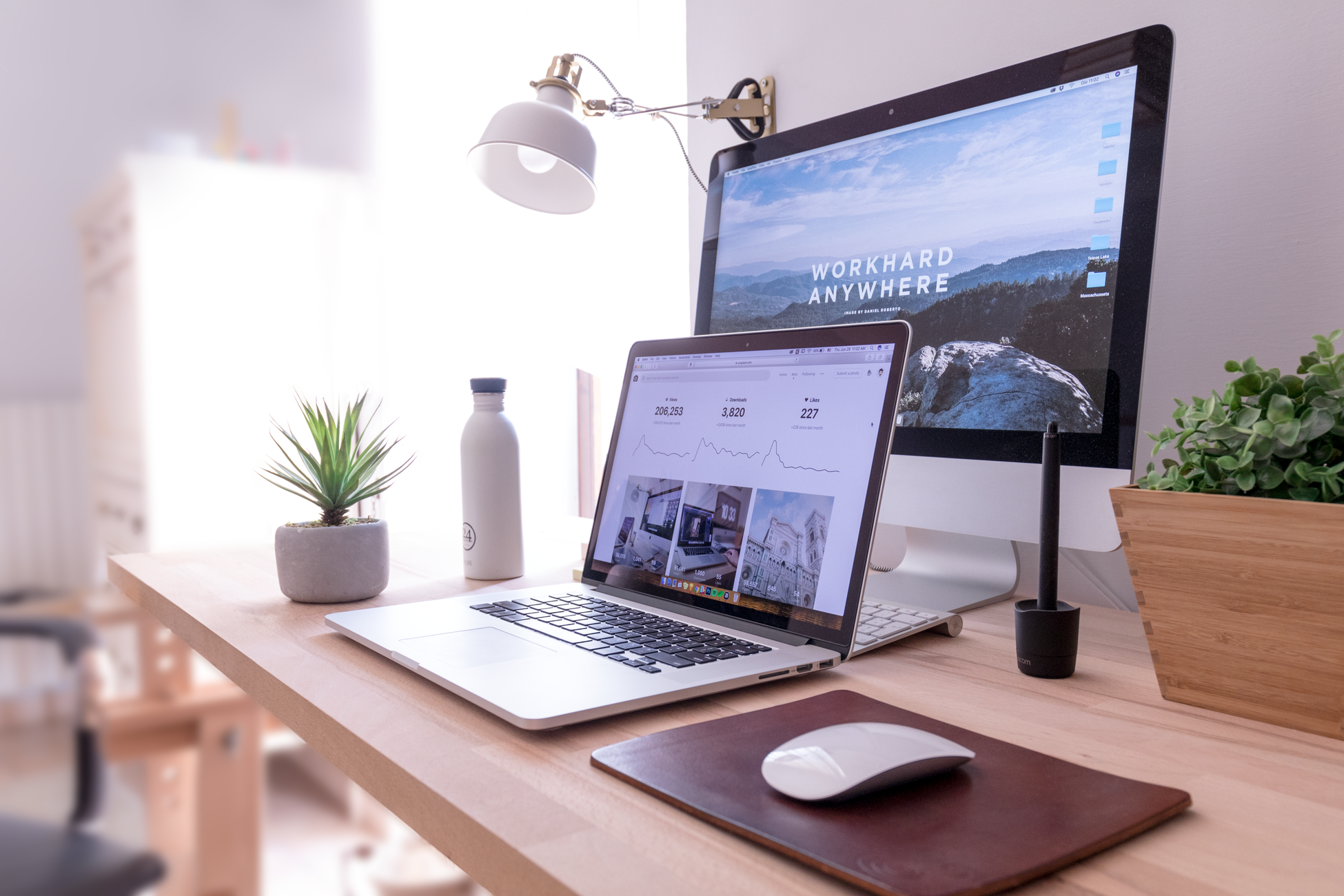 Skillset – Know what skills you need
The definitions of a web designer and a web developer are blurring which nowadays makes the job role increasingly more intricate. Years ago, the designer's job was to specifically focus on the visual layout and how content was presented. In today's industry, a web designer is expected to know HTML, programming concepts, CSS, Javascript & jQuery and PHP.
Even though the designer isn't required to know the ins and outs as well as a developer, for example, the are still expected to know the languages. This way they can understand how it will impact the final design and form a more cohesive team with developers.
You should study and develop your skills in the following areas:
HTML (HyperText Mark-up Language)
CSS (Cascading Style Sheet)
JavaScript & jQuery
PHP
WordPress
Responsive Design
Bootstrap
GitHub and GIT
SAAS
Adobe Photoshop
A code editor like Visual Studio Code or WebStorm
React
Thinking that's a long list? Even though the more front-end technologies you know, the better and more intuitive websites you'll build, there are three important skills.
Above all, the Web designer should become familiar with HTML, JavaScript, and CSS. With the knowledge and understanding of these, tricky coding can be skipped to create simple elements such as drop-down menus.
Being confident and comfortable with the Adobe Suite is also a top priority of the web designer. You need to master software such as Photoshop and Sketch App. These tools will help you kick-start the initial design and get visual aesthetics and graphics in place.
The Three Main Programming Languages you should know
As highlighted above, these three main languages are mainly used by developers but knowing these are now a fundamental part of the designer's job. Here is how they can be utilized in your own projects.
HTML & CSS
HTML (Hypertext Markup Language) and CSS (Cascading Style Sheets) are commonly used by some of the best web developers out there. Studying these whilst on your learning path will teach you the basics of coding but also how to edit and change the code. What do these languages do exactly? HTML is required to give the page content structure and CSS governs the layout and design.
JavaScript
This is a highly sought-after skill that enables you to work across a range of web browsers. As you can imagine, knowing this language is essential to creating dynamic and adaptable websites. It can also extend beyond websites to create applications and games.
With Javascript, the users can engage with the website and make it memorable. Responsible for creating games, animations, and other interactive elements, it's an essential tool for the web designer. If you want to check out inspiring examples of how Javascript has been used to accomplish enhanced user experiences, see the CreativeBloq website.
PHP
PHP is a back-end development language so it's not commonly used by front-end developers. However, when you work in a team with back-end developers, knowing the basics of PHP will really help facilitate cohesive teamwork.
The popular CMS WordPress is fuelled by PHP. Whilst this isn't as essential as the prior two languages, it will give the ability to create anything you need to on platforms such as WordPress or Facebook.
Non-Software based skills required
When promoting yourself and competing for jobs, you will want to make your artistic eye and sense of detail blindingly obvious to observers.
Visual Dexterity & Creativity
Understanding colour theory, effective use of space, correct image selection and typography are also an essential part of the designer's toolkit. All of the above help make the website more accessible and enhances the experience for the visitor; all of which are essential boxes to tick for the designer.
Ability to follow instructions well
The key is to know what the brand and company want the website to say and then for you to communicate that visually. Asking the right questions and understanding before you begin the design will also serve you well.
Strong communication skills
Great communication skills will also help projects flow smoothly as some clients can find technical terms a little overwhelming. Moreover, be precise, clear and confident when expressing your ideas for the best success when completing projects.
The selling point- The Portfolio
In today's market, the qualifications, degrees, and masters are becoming even less important for the Web Design field. What trumps everything? Having a stunning portfolio of well-designed and well thought out projects in your pocket.
The importance of a portfolio website cannot be underestimated. It gives you the opportunity to show off your capabilities and skills through showcasing previous projects you've worked on. This is essentially your CV and without it, you most likely won't even get narrowed down to the interview stage.
So, you have recently started out or completed a course as a web designer? Read the next section to discover what you need to do to get your portfolio up to scratch.
Building your portfolio
If you are new to the world of web design, it's more than likely you are still building up your portfolio of projects to showcase. If this is the case, you may have to take on work that is initially free or done for much less money.
Ideas for how you can start building your portfolio from scratch:
Creating your own website from scratch
Asking friends, family, and local businesses if they need any websites designed for their own ventures and brands
Ensure you get testimonials and feedback you can feature on your portfolio as you go
Go to NGOs and charities in need of work but have a much lower budget so they cannot hire experienced freelancers.
Doing the above shows you are a self-starter whilst giving your artistic skills time to shine in front of the employer.
Starting your career as a designer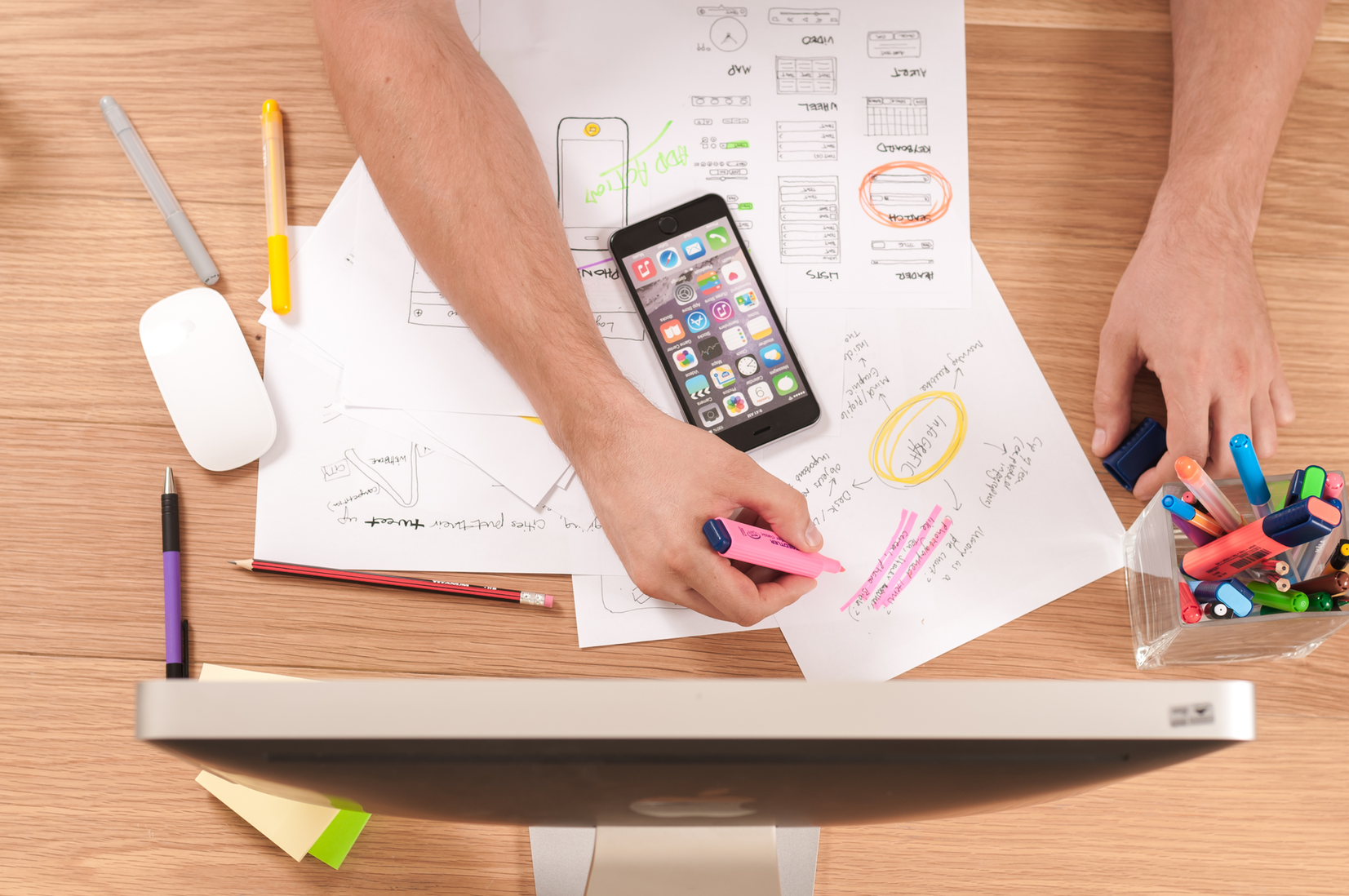 Now for the moment, you have been waiting for, your first job. Getting your career going as a web designer can be an exciting time on unchartered territory. After getting your portfolio sorted, there are a few things you should consider.
Working freelance or for an agency
Knowing yourself and what environment you work best in will be key to figuring this out. If you enjoy working in a team of individuals and bouncing off other creatives, an agency is no doubt suited for you. If you prefer working more on your own and on your own terms, freelance is the way forward.
The bigger the agency, the larger the support network, consistency of work and reliable income you will have. Choosing an agency with the right culture and who work with projects you'll enjoy is crucial
Know how to self-promote
Selling yourself is a big factor of the web designers rise to success. You will need to do this especially if you are becoming a freelance designer. Knowing where and how to promote yourself, what price you're going to set for your services and what projects you'll attract are key starting points.
Asking past clients to spread the word, gaining reviews on Google and social media will all help you build your profile. Going above and beyond through blog posts, publishing helpful videos and content will give you the upper edge over the competition.
Upskilling
You will never want to stop learning and sharpening your skills as a designer. Building your skills and going to other courses will keep you on top of the game. Digital Marketing, SEO, HTML newsletters and Microsoft certifications are all skills you can learn to make you even more indispensable.
We have created a complete programme that guides beginners on the journey of become a web designer, you can find more information about our web designer career programme here. There are also options available to attend short courses in web design here. If you would like to get tailored advice, please contact us here.