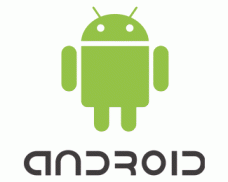 Android Programming Training Course
Learn Android App Development in London from Android Programmers and also build Android app projects for your portfolio.
Location: Kings Cross, London
Upcoming Class: 25 Aug 2013
£807.50
(If combined
)
Reserve your place
| Date | Course Session | Time | Day(s) | Price | |
| --- | --- | --- | --- | --- | --- |
| 25 Aug 2013 | Sun | 10:00 - 17:00 | 4 | £950.00 | Reserve |
Android Programming course overview
This Android app development course is designed to get you started in Android app development. This course includes different Android development concepts such as Broadcast Receivers, Content Providers, Graphics & Animation, Database for Android App and Integration with APIs. After completing our Android app training course you would be able to build applications for Android.
At the end of the course we will build a practical Android Application in classroom and learn how to upload it to the Android Market.. This app development project will ensure that you can build your own apps for Android.
This short classroom based Android course is hands-on and instructor-led. This training can be taken as a part-time evening course, during the week or even on the weekends. A list of all upcoming public Android training course is given on training dragon website. Each course is restricted to a maximum of ten delegates to ensure an excellent training experience.
Are you looking for Mobile App Design training instead?
If you are interested in learning how to design the interface of an app or mobile website rather than programming it, please consider our mobile website and
app design courses
.
Who is Android Programming training for?
This training course is for you if you are interested in building Android apps. This course is suitable for both beginners and experts who already have experience in developing mobile applications for other platforms.
Prerequisites for Android Programming course
You should have good experience of an object oriented programming language ideally Java. This course is not suitable for delegates with no programming experience. If you have no previous OOP experience then you can first consider taking one of our Java courses for example OCA Java course and OCP java training.
What will I get?
Training from professional Android application developers:
Training Dragon consultants have been implementing professional Android app for many years. Those consultants write and teach our Android app training courses, so their experience directly informs course content.
Real-time Practice and Projects:
Our Android app courses are designed to get you started in Android app development. We work on industry related projects in this Android app course. If you have a project or an idea that you wanted to turn into an app then present that idea during the course and our trainers will help you to work on your own application.
Course Material:
Android app development electronic notes are included in this course.
Course Completion Certificate:
After completing this training your will be receive an Android app development course completion certificate.
Support and Careers Advice:
After the course if you have any problems or questions regarding Android app do not hesitate to contact us. Training Dragon's trainers are expert in their fields and if you need any help with you career choice, please speak to one of our trainers.
Android Programming Course Contents
Introduction Android App Development
Introducing the Android
History of Android
Different Versions of Android
What is the role of Java
Eclipse IDE as a development tool
Android Market
What is SDK
Install SDK
Native Libraries
Dalvik
App Framework
Android Architecture
Activities
Intents
Broadcast Receivers
Services
Content Providers
Hello, World! Android App
Create Hello, World Application
Compile and Run Hello, World! Android App
Use app Emulator
Android App development IDE
Use Eclipse or IntelliJ IDEA for building Android applications
ADT Plugin for Eclipse
Debugging and editing using IDE
Dalvik Debug Monitoring
Database for Android App
SQLite
DbHelper
Content Resolver
UpdaterService
difference between SQLite and MySQL
Opening database
Closing a database
execSQL
Cursor
SQLiteOpenHelper
SQL select
SQL insert
SQL update
SQL delete
Android GUI, Lists and Adapters
How to create UI for applications
Using themes
Views
Buttons
Text view
List
Dialog views
Menu in Android Applications
GUI Adapters
Develop your custom views
Layouts and Layout managers
StatusActivity Layout
StatusActivity Java Class
Logging
Threading
Colour
Using the standard widgets
Preferences
File System
Manifest File
Graphics & Animation
User of graphics in app
How to use images
Android graphic routines
Draw shapes
Draw gradients
Draw bitmap
How to make animation in Apps
3D graphics
OpenGL
Canvas Drawing
Frame by frame animations
Multimedia
Using the media framework
Recording Audio/Video
Playing Audio
Playing Video
Accessing Camera
on-device sensors
Broadcast Receivers
what are broadcast receivers
Network receiver
Boot receiver
Broadcast intent
Content Providers
What are content providers
existing and custom content providers
Content provider MIME types
Call Log
ContractContacts
Media Storage
ContentResolver
Searching content
Adding Content
Changing content
Deleting content
Content Files
System Services
Location Service
Intent services
custom services
service class
Start a service
run a service
Stop a service
Integrate with Core Services and other Android Apps:
Integrate your app with Address Book
Integration with Maps
Getting user Location
Integration with Browser and Mail.
Android Calendar
Local / Push Notifications
Integration with APIs
Testing Android Apps
What are automate tests
Instrumentation
Unit testing
User Interface Testing with the Monkey
Android Junit test frameworks
Publishing your app on the Android Market
How to publish an app?
What to consider before submitting app
Preparing for Release
Application licensing
Signing and publishing apps
Versioning Your Applications
Project in Android App Development
Project - Build a complete Android application:
Build a complete real world Android application from start to finish, in class with an experienced developer as mentor.
​