Mobile User Experience Design Training Course
Learn how to design interface for iPhone application and mobile phone website
Location: Kings Cross, London
Upcoming Class: 20 Mar 2016
£340.00
(If combined
)
Reserve your place
| Date | Course Session | Time | Day(s) | Price | |
| --- | --- | --- | --- | --- | --- |
| 20 Mar 2016 | Sun | 10:00 - 17:00 | 1 | £400.00 | Reserve |
| 08 Apr 2016 | Fri | 10:00 - 17:00 | 1 | £400.00 | Reserve |
| 18 Apr 2016 | Mon, Thu | 18:30 - 21:30 | 2 | £400.00 | Reserve |
Watch our video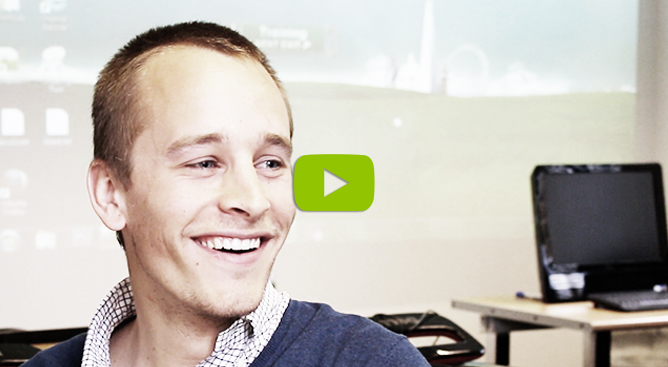 Mobile User Experience Design course overview
This course explains how to create designs and user interface for mobile including mobile phone applications and mobile websites. In this training course first we will discuss the concepts, techniques and industry standards for mobile UX design and then create a complete mobile website using software like Adobe Photoshop and Adobe Illustrator.
The complete course is hands-on based. Few practical Mobile User Experience Design projects at the end of the course will ensure that you go through graphic design process.
This short Mobile User Experience Design training is hands-on, instructor-led and classroom based. This training can be taken as a part-time evening course or even on the weekends.
Are you looking for Mobile App Design training instead?
If you are interested in learning how to design the interface of an app or mobile website rather than programming it, please consider our mobile website and
app design courses
.
Who is Mobile User Experience Design training for?
This training is suitable for:
Web and software designers
Programmers
Managers
Marketers
Clients
iPhone and Android enthusiasts
If you would like to learn programming for mobile apps then you could try one of our mobile app development courses. If you are interested in creating mobile websites then see our HTML5 course.
Prerequisites for Mobile User Experience Design course
You should have some previous experience with a user interface and prototype software. If you have never build user interfaces before please consider our Axure Course
What will I get?
Training from professional Mobile UX designers:
Training Dragon consultants have been implementing professional mobile user interface solutions across a range of applications for many years. Those consultants write and teach our mobile UX training courses, so their experience directly informs course content.
Real-time Practice and Projects:
Our mobile UX courses are designed to get you started in user experience designs for mobile phones. We work on industry related projects in this mobile UX course. These projects help you create your mobile UX portfolio. If you have a project or an idea that you wanted to turn into website then present that idea during the course and our trainers will help you to work on your own mobile UX.
Course Material:
mobile UX electronic notes are included in this course.
Course Completion Certificate:
After completing this training you will receive an mobile UX course completion certificate.
Support and Careers Advice:
After the course if you have any problems or questions regardingmobile UX , do not hesitate to contact us. Training Dragon's trainers and career consultants are expert in their fields and if you need any help with you career choice, please speak to one of our career consultants.
Instructor-led, hands-on classroom based training
What our alumni said about us:
The trainer did take the time to reexplain the main concepts and did address all my questions.
I will be able to make a better, safer, cleaner and more professional website for my business than I could have before.
Excellent trainer, very helpful and obviously very knowledgeable about all kinds of web design.
Mobile User Experience Design Course Contents
Conducting Mobile Usability Evaluation
OOBE: Steps for conducting an Out-of-Box Experience Evaluation
Assessing mobile user experience: mobile-specific heuristics
Assessing Auditory interface feedback
Assessing Tactical interface feedback
Gestural interface elements- touch screen interactions
Mobile Advertising- pros and cons
Augmented Reality guidelines
Location-sensitive services
Search experience: Proximity searching; search navigation; search features
Assessing usability of Personalization; Customization
Preventing Cognitive Overload
Conducting Mobile Usability Field Studies
Creating questionnaire and usage scenario targets
Identifying core tasks
Deploying Diary Studies and Cultural Probes (tips and technique overview)
Eliciting and capturing emotion requirements (NEW)
Identifying desirability criteria & applying insights to design
Designing Mobile User Interfaces
User Interface Task-oriented design for mobile
Design considerations and constraints (platform, carrier, OS)
Designing for Users (persona centric design)
Usability heuristics for: Hard keys, Touch screens, Speech, Visual Design
Widgets and UI sequence (Touch enabled phones vs Hard key interaction devices)
Sociability factors in interaction design
Navigation considerations
Designing for context sensitivity
Scorecard for assessing Context, Error, Intuitiveness
How to handle interruption and disruption
Conducting Mobile Usability Testing
How to conduct low fidelity testing for mobile
Capturing context of use
Strategies for usability testing of mobile devices
Setting up a test
Test plan preparation and questionnaires
Assessing emotion and subjective satisfaction (NEW)
Apps Versus Mobile Websites
A discussion of the relative merits and usage
Usability Guidelines - Practical and Real-Life Examples
Menus and navigation - using lists, carousels, grids, filmstrips and slideshows
Making data input easier - including search, form-fields, real world-style controls and validation
How to minimise errors - guidance on how to notify and support users
Icons, links and buttons - making elements useful, usable and attractive within a mobile context
Copywriting - making copy easier to read and consume
Audio, voice and haptics - guidance on integrating these into your website or app design
preload
Still confused?
We offer FREE consultation's with professionals. Just book your own!
Just fill the form below to book your FREE consultation with a professional Mobile User Experience Design