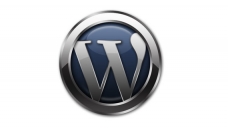 WordPress Training Course
Build a website using WordPress and learn wordpress SEO, Plugins, Themes and Online shop management
Location: Kings Cross, London
Upcoming Class: 03 Jun 2013
£382.50
(If combined
)
Reserve your place
| Date | Course Session | Time | Day(s) | Price | |
| --- | --- | --- | --- | --- | --- |
| 03 Jun 2013 | Mon, Tue | 10:00 - 17:00 | 2 | £450.00 | Reserve |
| 05 Aug 2013 | Mon, Tue | 10:00 - 17:00 | 2 | £450.00 | Reserve |
| 07 Oct 2013 | Mon, Tue | 10:00 - 17:00 | 2 | £450.00 | Reserve |
| 18 Nov 2013 | Mon, Tue | 10:00 - 17:00 | 2 | £450.00 | Reserve |
| 03 Feb 2014 | Mon, Tue | 10:00 - 17:00 | 2 | £450.00 | Reserve |
WordPress course overview
This course concentrates on how to build your website using WordPress without any programming or design experience.
On completion of this WordPress course you will be able to:
Download and install wordpress
Configure templates and install new templates
Build a website, blog or online shop
Use plug-ins and widgets
Manage users and groups
Administer wordpress
Who is WordPress training for?
This training is for you if you are interested in creating your own website using WordPress or planning to get a skill to create WordPress website for others. This course also helps business owners to get more control and insight into their WordPress website. This course is designed for complete beginners.
Prerequisites for WordPress course
You should be able to use computer and internet.
It is not necessary to have knowledge of any programming language before you start this SEO course but If you have some knowledge of HTML, PHP and JavaScript then it will make learning this course even easier. Training Dragon provides HTML course, PHP training and jQuery course.
What will I get?
Training from professional WordPress web designers:
Training Dragon consultants have been implementing professional WordPress solutions across a range of websites for many years. Those consultants write and teach our WordPress training courses, so their experience directly informs course content.
Goal oriented approach:
This WordPress course is designed to give you a kick start in building WordPress website. If you have a project or an idea that you wanted to turn into website then present that idea during the course and our trainers will help you to work on your own website.
Course Material:
WordPress electronic notes are included in this course.
Course Completion Certificate:
After completing this training your will receive a WordPress course completion certificate.
Support and Careers Advice:
After the course if you have any problems or questions regarding WordPress do not hesitate to contact us. Training Dragon's trainers are expert in their fields and if you need any help with you career choice, please speak to one of our trainers.
WordPress Course Contents
Introduction
What is WordPress
Role of HTML
WordPress Installation
Downloading WordPress
How to upload your site to a hosting server
Finding a web host for your site
Reserve a domain name (website name)
Installing WordPress on your Web Space
WordPress Templates
Adding a pre-existing site template to WordPress
Creating and adding your own site template to WordPress
Free vs premium WordPress themes
Configuring WordPress Setup Options
General Settings
Privacy settings
Reading settings
Writing Settings
Discussion Settings
Permalink settings
WordPress for a website or a Blog
WordPress Plug-ins
What is WordPress Plug-in?
Where to find WordPress Plug-ins
Downloading and installing plug-ins
Activating Plug-ins
Adding Content in WordPress
Creating Content: Posts vs. Pages
Writing and managing Posts
Writing and managing Pages
Managing Links
Using Categories
Using Tags
Managing User Comments
Managing Media in WordPress
Uploading Images
Image Formatting
Managing the Media Library
Adding Video to your website
Adding Audio
Using Wordpress for CMS
Setting the homepage
Hiding pages from navigation
Making Wordpress search engine friendly
Hiding the login for clients
Changing the WordPress logos
Installing horizontal navigation
Using Dropdown navigation
WordPress Administration
Managing WordPress users
Creating multiple users
WordPress User Roles
Managing files
SEO for your WordPress website
What is Search Engine Optimization (SEO)
On page SEO
Off page SEO
Tools for SEO
H1 and other headings
Titles and Meta tags
SEO friendly URL
Images optimisation
XML Sitemap
Sitemap submission
Role of Blogs in SEO
Search engine webmaster tools
Integrating Google Analytics on your WordPress site
Social Media for WordPress
Role of Social Media on WordPress website
Adding Facebook and twitter
Projects in WordPress Course
Project: Create a personal or business e-commerce website using WordPress
Using the skills obtained from our wordpress course, we will build a complete personal or business brochure, magazine and ecommerce website. This project involves many stages from planning, team work, installation, plugins management, testing and launching your wordpress website.
WordPress Course Reviews
Deloris Sterling
Not too complex. Which was perfect for me.,Nice chap. He was very happy to be flexible.,My work uses WordPress...so this will be very useful.
Joe edwards
excellent, gives a good introduction to Wordpress and enables you to get up and running with a site that includes many standard features.,excellent, clear, direct and helpful.,It is a starting point for me to start building sites at my work using WP along with my other knowledge such as CSS. HOpefully I can get more advanced after this start.
Joe Clark
Very good, easy to understand. A lot of subjects learned.,Very good and very helpful. Willing to help for your own websites.,It will improve my confidence in wordpress for our own company's website.
Alex
The course is good, took me to a point with wordpress that I perhaps would not have had the patience to reach. Clearly explained.,Good, has a broad knowledge, good communicator. ,Its made me aware of the restrictions and possibilities of using wordpress as a front end designer/ developer. I'll have too look into the limits of what can be done.
Janet Kenealy
The course was very useful to give a solid general overview of the componants of wordpress, how to set up and manage a wordpress site with a enphasis on key aspects such as SEO and security.,Excellent. Very friendly, professional, patient and approachable. Moved through material at a really good pace.,It will allow me to make take more control of our company site in-house.
Dominic
Impression is good, friendly atmosphere. Large amount of knowledge to absorb but looking forward to try out what I have learnt.,Shahid was excellent, great knowledge and explanations. Sooji was seemingly unprepared and did not set up the relevance for her afternoon session.,The knowledge will help me by adding a skill that I can offer others.
lauro
Easy and fast learning process..:),Skillful.. great person n teacher..,in so many ways.. as i want to become a professional web designer..
Romaine
That wordpress is very simple anbd user firendly,Was very comfortable with the trainer and trusted that he knew what he ws talking about,Will enable me to build websites for people and make money from it. Has also enabled me to create personal websites that I have had in mind for a while
Jermaine
I was really impressed with the course as I learnt things I didnt know before and it would help my development in the future.,Very professional, makes everything understandable and goes through the process at a good speed.,It help create and manage websites much easier, also its a aspects that I can incorpate in my business elements.
Gloria
This was a wow course - an eye opener to the many functionalities of word press,Excellent - well resourced - extremely useful links and patient,This will help in designing websites for charities
Ciske
Trainers have good knowledge and overall the course follows a good structure and pace. ,Very good communication, very knowledgeable and not scared to share tips and hints within the classroom. ,Definitely going away and having a good go at creating a WordPress site or two.
Daryl Start
Excellent, well scoped and thought out. All key foundation aspects of wordpress covered,Excellent. very patient and extremely knowledgeable ,It was not really a course taken to aid my career as such as I will not be doing enough web design to warrant risking it on my business. This was a personal course. however, I do now know how difficult it would be to build a functioning website so when an agency quotes me for a new site I can tell them how much I think it is worth!

The course is very useful for beginners in web development and people who are not interested in coding but would like to build there own website. It is very chilled out although it still provides a lot of inside into the worldwide web. I would definitely recommend this course to anybody who would like to build own portfolios of work.,The trainer was clearly an expert in the field and had a substantial amount of patience explaining all the details to the beginners.
You can find reviews from previous delegates on
Training Dragon reviews & feedback section here.
​