There are no open public schedule dates for Email Marketing course. We can offer you a private training or arrange a public course for you. Contact us here and we can make arrangements for your course.
Watch our video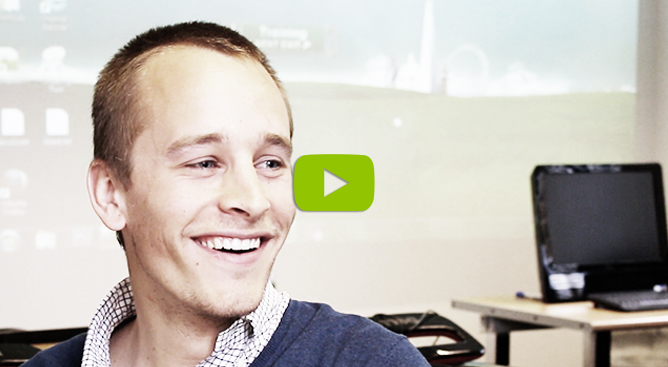 Instructor-led, hands-on classroom based training
What our alumni said about us:
The trainer did take the time to reexplain the main concepts and did address all my questions.
I will be able to make a better, safer, cleaner and more professional website for my business than I could have before.
Excellent trainer, very helpful and obviously very knowledgeable about all kinds of web design.
Email Marketing Course Contents
What is Email Marketing?
Marketing
The backbone of marketing
SPAM
How to avoid
Emails Sent From A Real Email Address
Accurate Subject Lines
Statement of Type of Email in Message Body
Opt-Outs/Unsubscribes
Mailing Address
Trust, Reputation & Permission
Winning friends & influencing people through the inbox.
SPF Records
Domain Keys
Sender ID's
What can it do for Your Business?
Boost Repeat Business
Create & Increase Awareness
Drive Revenue & Profit
Benefits
Email Marketing Has a Wide Reach
Email Marketing Excels in Return-on-Investment
Email Marketing Improves Brand Awareness and Customer Relations
Email Marketing Is Measurable
Email Marketing Can Be Highly Customized
Why use an email service?
Email Service vs. Outlook
Standard Email Programs (e.g. Outlook, Hotmail)
Email marketing services automate best practices
Be a Trusted Sender
Email Marketing Systems
Different Email Marketing Systems
Open Source Email Marketing Systems
Paid Email Marketing
MailChimp system requirements
Star ratings mean:
Create a campaign
Link to a web address
Adding content
Formatting content
Tips for creating your HTML Campaign
Using merge tags in campaigns
Autoresponders
Add a birthday field
Create a birthday autoresponder
Connect MailChimp with your Google account
Add Google Analytics tracking to your campaign
Reporting Information
Overview
Activity
Links
Social stats
Ecommerce
Single campaign report
Combined campaign report
Share campaign reports
Why Email Marketing
ROI
Flexibility & Speed
Customer Preference
Is Email's ROI Even Higher
Is that number relevant to you?
Know Your Audience
How do your subscribers want to hear from you?
How often do they want to hear from you?
How often would you prefer to receive emails from us?
Create a segment based on the frequency answer.
Would your subscribers prefer to receive emails in text format?
Email Marketing Technical Terms
Deliverability
Open RATE
CTR
Conversion Rate
Unsubscribe Rate
Viral Rate
ROMI
Value of a Subscriber
Advanced Email Marketing
Developing Your Calls to Action
Creating Effective Calls to ActionGetting what you want from website visitors and email recipients
Layout & Design Considerations
Comparing website & email design
Tracking CSS Support in Multiple Email Clients can be complex:
Why standards matter:
Testing & Experimentation
Monitoring Performance
Soft and Hard Bounces
List Building Techniques
Ideas and What's Next
preload
Still confused?
We offer FREE consultation's with professionals. Just book your own!
Just fill the form below to book your FREE consultation with a professional Email Marketing