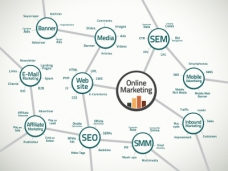 Digital Marketing Training Course
5 marketing courses in 1
Location: Kings Cross, London
Upcoming Class: 02 Jun 2013
£807.50
(If combined
)
Reserve your place
| Date | Course Session | Time | Day(s) | Price | |
| --- | --- | --- | --- | --- | --- |
| 02 Jun 2013 | Sun | 10:00 - 17:00 | 4 | £950.00 | Reserve |
| 05 Aug 2013 | Mon, Tue, Wed, Thu | 10:00 - 17:00 | 4 | £950.00 | Reserve |
| 08 Sep 2013 | Sun | 10:00 - 17:00 | 4 | £950.00 | Reserve |
| 25 Nov 2013 | Mon, Tue, Wed, Thu | 10:00 - 17:00 | 4 | £950.00 | Reserve |
| 27 Jan 2014 | Mon, Tue, Wed, Thu | 10:00 - 17:00 | 4 | £950.00 | Reserve |
| 01 Mar 2014 | Sat | 10:00 - 17:00 | 4 | £950.00 | Reserve |
Digital Marketing course overview
This course explains how to to use many Digital Marketing techniques to promote your business online. In this course we will discuss and practically implement campaigns for Social Media, Email Marketing, PPC and Google Adwords. We will also learn how to analayse results using Google Analytics. A practical Digital Marketing case study project at the end of course will ensure that you go through complete Digital Marketing process by researching, planning, utilising tools and techniques.
This short Digital Marketing course is hands-on, instructor-led and classroom based. This training can be taken as a part-time evening course or even on the weekends.
Who is Digital Marketing training for?
This course is for suitable for anyone including marketers, business owners web designers, programmers and editors who are interested in increasing traffic to their websites using internet marketing. This course is designed for complete beginners of Digital Marketing.
Prerequisites for Digital Marketing course
You should be able to use computer and internet.
It is not necessary to have knowledge of any programming language before you start this Digital Marketing course but If you have some knowledge of HTML then it will make learning this course even easier. Training Dragon provides HTML course.
What will I get?
Training from professional Digital Marketing Experts:
Training Dragon consultants have been implementing professional Digital Marketing solutions across a range of websites for many years. Those consultants write and teach our Digital Marketing training courses, so their experience directly informs course content.
Goal oriented approach:
This Digital Marketing course is designed to help you start using Digital Marketing. If you have a business or website that you wanted to optimise using Digital Marketing then present that idea during the course and our trainers will help you to practically optimise your website..
Course Material:
Digital Marketing electronic notes are included in this course.
Course Completion Certificate:
After completing this training your will receive a Digital Marketing course completion certificate.
Support and Careers Advice:
After the course if you have any problems or questions regarding Digital Marketing do not hesitate to contact us. Training Dragon's trainers are expert in their fields and if you need any help with you career choice, please speak to one of our trainers.
Digital Marketing Course Contents
This digital marketing course is a fast track for following courses
​