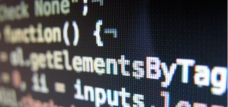 jQuery & JavaScript Training Course
Learn jQuery & JavaScript in London from jQuery programmers and also create projects for your portfolio.
Location: Kings Cross, London
Upcoming Class: 08 Jul 2013
£425.00
(If combined
)
Reserve your place
| Date | Course Session | Time | Day(s) | Price | |
| --- | --- | --- | --- | --- | --- |
| 08 Jul 2013 | Mon, Tue | 10:00 - 17:00 | 2 | £500.00 | Reserve |
| 09 Sep 2013 | Mon, Tue | 10:00 - 17:00 | 2 | £500.00 | Reserve |
| 25 Nov 2013 | Mon, Tue | 10:00 - 17:00 | 2 | £500.00 | Reserve |
| 13 Jan 2014 | Mon, Tue | 10:00 - 17:00 | 2 | £500.00 | Reserve |
jQuery & JavaScript course overview
This course explains how to use JavaScript and jQuery to create interactive web pages. After completing our jQuery training course you will be able to use jQuery effects and animations on your web pages.
Few practical JavaScript and jQuery based projects at the end of the course will ensure that you can apply jQuery on your web projects.
This short jQuery course is hands-on, instructor-led and classroom based. This training can be taken as a part-time evening course or even on the weekends. A list of all upcoming public JavaScript and jQuery training course is given on training dragon website.
Who is jQuery & JavaScript training for?
This course is for you if you are interested in using jQuery and JavaScript on your web pages to create advanced, feature-rich web site.
Prerequisites for jQuery & JavaScript course
A good knowledge of HTML and CSS is required. You can get a good knowledge of HTML and CSS by taking our web design course.
What will I get?
Training from professional jQuery and JavaScript developers:
Training Dragon consultants have been implementing professional JavaScript and jQuery solutions across a range of web sites for many years. Those consultants write and teach our JavaScript and jQuery training courses, so their experience directly informs course content.
Real-time Practice and Projects:
Our JavaScript and jQuery are designed to get you started in web design. We work on industry related projects in this JavaScript and jQuery course. These projects help you create your jQuery portfolio.
Course Material:
JavaScript and jQuery electronic notes are included in this course.
Course Completion Certificate:
After completing this training your will be receive a JavaScript and jQuery course completion certificate.
Support and Careers Advice:
After the course if you have any problems or questions regarding JavaScript and jQuery do not hesitate to contact us. Training Dragon's trainers are expert in their fields and if you need any help with you career choice, please speak to one of our trainers.
jQuery & JavaScript Course Contents
JavaScript
Introduction
What is Javascript?
Hello World!
Defining functions
Event handlers
Statements
Comments
Javascript files
Data types
Variables
String, Boolean and Number data types
The null and undefined variables
Constants
Reserved Words
Operators and Statements
Basic Operators
Conditional Statements
Conditional Operators
Logical Operators
Loops: while, do, for
Advanced JavaScript
Introduction to Object Oriented Programming (OOP)
JavaScript Objects and Prototypes
Prototypal Inheritance
Augment Object Prototypes

Projects in JavaScript
Project 1 – Handling JavaScript Popup, Prompt and Confirm
Project 2 – Managing Date and Time in Javascript
Project 3 – Change an image with a click
Project 4 – Manipulate text with JavaScript (color, font, size)
Project 5 – Simple Animation with JavaScript
Project 6 – Basic Form Validation with raw JavaScript
Project 7 – Image gallery with JavaScript
Project 8 – Form Validation with LiveValidation.js
jQuery
Introduction to jQuery
Introduction to jQuery
What is jQuery?
Anatomy of a jQuery Script
How it works
Download and install jQuery
Create your first jQuery page
The jQuery() and $() Functions
Setting up and including jQuery
jQuery Fundamentals
jQuery Selectors, Properties and Attributes
What are selectors?
Selecting HTML Elements using jQuery
HTML attributes selection
Changing positions
Working with Selections
jQuery Element Selectors
Attribute Selectors
Attributes
Manipulating Elements
Edit CSS using jQuery
CSS Selectors
Changing CSS property and Value
Multiple CSS manipulation
jQuery Events
What are jQuery events?
Event handlers
The Browser and jQuery Event Models
Ready event
Click event
Dblclick event
Mouseover event
Focus event
Animations and Effects
Showing and hiding elements
Adding and removing elements
Basic animations
Creating custom animations
Animations and Queuing
Fading elements
Modifying Web Page Content
jQuery UI Library
jQuery UI official website and documentation
Interactions, Widgets, Utilities and Effetcs
Download a jQuery UI module
Select a jQuery UI Theme
How to use a jQuery UI module
jQuery Projects
We are going to complete following hands on projects in this jQuery course.
Project 1 – jQuery UI Accordion
Project 2 –Create lightboxes and a slideshows using FancyBox plugin
Project 3 – Create a simple Jigsaw game with jQuery UI Sortable module
Project 4 – Create a jQuery Carousel in class
jQuery & JavaScript Course Reviews
Janina
The course was very good, well constructed and really gave the tools to start using.,Good exercises, hand outs and always answers questions so you fully understand,a lot i shall be able to start using in my work and develop new projects after a lot of practice!
Peter Langley
Well structured and contains current industry examples of JavaScript and jQuery usage. it is a fast paced course, so make sure you've read up/used some JavaScript/jQuery before. And your HTML and CSS skills should be fluent to keep up with the tasks.,The trainer was very knowledgable, and could answer all questions. He clearly has a lot of experience in Web Development. Plus he had good humour (!!) and I felt comfortable to ask any queries,Points me in the right direction for further learning. Sets me up with industry standards and 'the best way to approach things'. e.g. how to debug & test scripts and a good list of resources were provided.
Terry
I enjoyed the course very much and up have a clearer understanding of jQuery and Javascript,I found that the trainer was very knowledgeable about the subject, who's skills and communication was fantastic.,The additional knowledge will am sure help me in any future roles, and give me a clearer understanding.
Allaina
Very useful, I learnt the basics to help me go on and learn some more about JavaScript and Jquery.,Very good, he is very knowledgeable and helpful.,I will now be able go create better dynamic websites and applications
Alan
covered pretty much everything I needed to cover - comprehensive and ,Knowledgable, flexible and adaptable. Pleased that we will have Emil for the follow-on course (HTML5/css3),very relevant - hands on with the technology Monday morning - now with more confidence that I have 'good practice' and eliminated bad habits
Andrew
It helped cement my current understanding of Javascript and jQuery, and gave me a basis to build on in my own studies and usage of it.,Emil was insghtful, entertaining, and careful to make sure everyone understood the exercises before moving on.,- Having a better command of Javascript and jQuery to manipulate the company's website without access to the source code - Using JS/jQ to build more dynamic websites in future roles and my own personal use
Nigel Messenger
It was a perfect introduction to the subject, and I found the course fun as well as useful.,Very experienced, clear communication and understanding, and great disposition.,I will now be able to better understand my colleague's work for support/maintenance, and start to produce my own.
Dimitra Dimitropoulou
Very structured and interactive. Good explanation of the basics but also loads of resources to create advanced material. Size of group pretty good, enough time to explain things one-to-one but also move relatively fast.,Good communication skills, even javascript was almost fun during this course. A lot of patience but also good ability of making things move along. Loads of experience and also had personal interest in the subject, which made the class excited about the tools we were learning about.,Improve my abilities to assist my team in re-structuring our websites; as a front end developer who also works on some back end building, it is extremely useful to have a good foundation in scripting languages.
ieva
The course was very useful. It made me realize that JavaScript and jQuery can make a huge difference in the websites appearance and functionality. I was very pleased with the course.,The trainer seems to be a professional, easy going guy always willing to help.,I hope I will enhance the websites I'm working on a lot. The websites will be more user orientated, flexible and nice.
Raymond Belone
Despite having a years worth of teaching myself. There were still bits and pieces that I was struggling with. Since being on this course alot of subject matters that I did not know, that I did not know to know appeared, which has vastly increased my understanding.,Excellent,I now have a much better idea on how to solve some current javascript / jquery issues at work. And should speed up my development work and increase / improve the look of the intranet site that I am currently working on.
Bernadette
It was very informative and well presented,Excellent, he was also very patient with those students who were not up to speed.,Has improved my knowledge and will enable me to improve my company's website
Robert
Good introduction - confirmed previous experience, gave a much better grounding rather than self-taught.,Good communication - I personally welcomed the good fast pace it was delivered at. Didn't feel like I was wasting time.,Give a better grounding for building from scratch with Javascript - cleaner code and more efficient visualizations could be built in the future
James Bayliss
Good. Reasonably fast paced. Seemed to cover the key basics, of JQuery, new to me at start of course, but also did absolute basics of JavaScript so all were up to speed before the more complex elements.,Good. Happy to come and check code problems if needed. Did flick between coding files quite quickly on occasions while students were copying coding, but have raised this as a concern. ,Vastly, I hope. Having just moved into a new team, doing this course so early on, will help e get up to speed quicker with colleagues, and team/personal expectations. Would also hope to apply new knowledge to studies outside of work.
Natasha
The course was very interesting and the tutor went at the pace of the slowest person which was very helpful.,The trainer was excellent often stopping to explain in different ways for those who weren't grasping the technical terminology. He also repeated things in breaks and went over the script to look for errors.,I now understand dynamic content such as banners and will be able to apply them and fix errors when things go wrong.
Shahzain
I really liked the course. The instructor was great in keeping the pace and answering questions. Began from the very basics and took us to some interesting stuff. Really enjoyed it.,He is a very intelligent and experience trainer. Communication is excellent. Answered all questions. Skills are good.,Will enable me to create own JS scripts, and to extend the capabilities of APIs.
Martin Gray
Again impressed by the course, its content and how the tutor teaches,I can find no faults with Emiliano,Make me study harder....
Owen
A fast dash through the basics of javascript and fun of JQuery. ,Very good.,It'll help me understand the javascript/JQuery we have better, read it faster and offer better options to our users.
Russell
Good introduction level content to JavaScript and some JQuery. The days could have been longer in order to fit more in.,Very knowledgable and friendly,Base level understanding of what can be achieved through JavaScript and JQuery which I can build on going forwards with self study
David
It was good. Seemed fairly thorough and Emiliano was helpful.,Good. Nice guy and lots of patience.,Help me better critique work that is put in front of me and suggest fixes.
Clive
The course was very useful at taking me from someone with no clue of Javascript - to someone who understands and appreciates the benefits of the language. It was an excellent walk through and comes highly recommended.,The Trainer was friendly informative and more importantly very helpful. It was great to have someone who clearly knows his stuff. ,It is going to assist me with development of my MBA research and in my consulting projects. I would expect to get tons of benefits out of what I have learnt.
Yasmin
I really enjoyed the course-I learned a lot!,SooJi is great :-) ,The course is already helping me.
Kathryn Stowell
very good, have enough skill and information to go away and use...I hope! ,Very good, experienced and knowledgeable...fast paced but exercises helped to embed the skills and apply with support. ,use with school website and own projects
zivile
I liked course and learned a lot.,Very good,Im web/graphic designer, so I think it should help.
Jayden Maddison
I know understand jQuery. Within four lesson that didn't last that long I learnt everything I needed to know about jQuery. To be honest I didn't think I would be able to grasp it fully in that amount of time but I have.,Emiliano was very good, he paid full attention to every student and made sure they understood each bit of what he was teaching us before he moved on.,I work in a webdesign agency and I will be using it in my day to day work life as starting literally tomorrow.
Melanie
Overall I found the sessions very helpful. The content was clearly laid out with useful analogies and examples.,Emil was very helpful and happy to stop and go over things if we were unsure. He seemed very knowledgeable and made the sessions interesting.,I need to use jQuery on a daily basis in my role. This course has given me a thorough grounding to base my work on.
Andrew
As a total beginner to JavaScript I found this to be the perfect course. It taught all the basics first and slowly built on them until we were able to perform complicated examples on our own.,You could not ask for a better trainer. His experience not only with coding but with teaching was clear to see. He always made sure everyone understood each topic before we moved onto the next one.,Although the course (coding) does not correlate to my career it is a handy skill to know.
james
good, has taught me some interesting tricks i can apply directly to my work,Emiliano is a good teacher, i have found he makes it easy to understand, goes at your pace instead of his and creates an easy learning enviroment,I am just starting out in web design so i hope this along with the HTML and CSS courses which Emiliano also taught will be the stepping stones i need
Josh
Very good and professional. Fast paced but wasn't too fast at all.,Good communications skills, well presented and interactive.,Can now confidently use Jquery and JS in my software which in turn should help my customers.
Stephanie David
Good review of JavaScript and jQuery. Up to date.,Knowledgable instructor. Very helpful.,It might. But I didn't take it for this reason. It is something I want to do anyway.
You can find reviews from previous delegates on
Training Dragon reviews & feedback section here.
​