PHP Training Course
Learn PHP web programming & MySQL database from PHP web developers in London and also create projects for your portfolio
Location: Kings Cross, London
Upcoming Class: 19 Oct 2015
£722.50
(If combined
)
Reserve your place
| Date | Course Session | Time | Day(s) | Price | |
| --- | --- | --- | --- | --- | --- |
| | Mon, Tue, Wed, Thu | 10:00 - 17:00 | 4 | £850.00 | Reserve |
| | Sat | 10:00 - 17:00 | 4 | £850.00 | Reserve |
| | Mon, Tue, Wed, Thu | 10:00 - 17:00 | 4 | £850.00 | Reserve |
| | Mon, Tue, Wed, Thu | 10:00 - 17:00 | 4 | £850.00 | Reserve |
| | Mon, Tue, Wed, Thu | 10:00 - 17:00 | 4 | £850.00 | Reserve |
| | Mon, Tue, Wed, Thu | 10:00 - 17:00 | 4 | £850.00 | Reserve |
Watch our video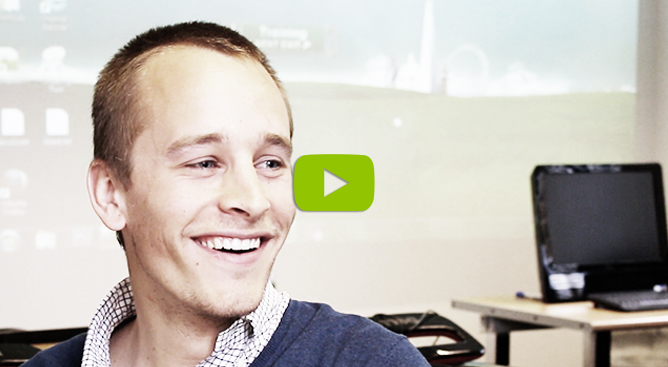 PHP course overview
This PHP course explains how to use PHP and MySQL to create dynamic websites. After completing this training course you would be able to use PHP and MySQL on your website projects. This course covers a range of topics such as building an ecommerce shop, creating a content management system (CMS), developing contact us forms, developing web forms and handling form data using PHP and SQL and lots more.
Few practical PHP and MySQL based projects at the end of the course will ensure that you can apply PHP on your web projects.
This short PHP course is hands-on, instructor-led and classroom based. This training can be taken as a part-time evening course or even on the weekends. A list of all upcoming public PHP training course is given on training dragon website.
Note:
Weekend or Evening courses are recommended for beginners. The intense nature of the weekday course would not be suited to a complete beginner.
Who is PHP training for?
This PHP training is designed for PHP beginners. This course is for you if you are interested in creating a dynamic website with database for yourself or for others. This course is designed for complete beginners of web programming.
Prerequisites for PHP course
A good knowledge of HTML and CSS is required. You can get a good knowledge of HTML and CSS by taking our web design course.
It is not necessary to have knowledge of any programming language before you start this PHP course but If you have some knowledge of JavaScript and jQuery then it will make learning this course even easier. Training Dragon's jQuery Course provide an insight into javascript and jQuery.
What will I get?
Training from professional PHP and MySQL web developers:
Training Dragon consultants have been implementing professional PHP and MySQL solutions across a range of web sites for many years. Those consultants write and teach our PHP and MySQL training courses, so their experience directly informs course content.
Real-time Practice and Projects:
Our PHP courses are designed to get you started in web programming . We work on industry related projects in this PHP course. If you have a project or an idea that you wanted to turn into website then present that idea during the course and our trainers will help you to work on your own website.
Course Material:
PHP and MySQL electronic notes are included in this course.
Course Completion Certificate:
After completing this training you will receive a PHP web programming course completion certificate.
Support and Careers Advice:
After the course if you have any problems or questions regarding PHP and MySQL do not hesitate to contact us. Training Dragon's trainers are expert in their fields and if you need any help with you career choice, please speak to one of our trainers.
Instructor-led, hands-on classroom based training
What our alumni said about us:
The trainer did take the time to reexplain the main concepts and did address all my questions.
I will be able to make a better, safer, cleaner and more professional website for my business than I could have before.
Excellent trainer, very helpful and obviously very knowledgeable about all kinds of web design.
PHP Course Contents
Part1: PHP
Introduction
Introduction to dynamic websites
What is PHP?
What is Apache?
Server Side vs. Client Side Scripting
What is MySQL Database?
Why choose PHP and MySQL
Installing PHP, MySQL, phpMyAdmin, Apache web server
PHP Programming
PHP Syntax
Hello world String
PHP variables and data types
PHP Operators
Conditional statements using If, else & Switch
Creating Arrays
Numeric Arrays
Associative Arrays
Array() Construct
PHP For and While Loops
Server Side Includes (SSI)
PHP Functions
Defining your own PHP functions
Functions Parameters
Function return value
Calling a function
PHP Built-in Functions
PHP Date and String functions
HTML Forms and PHP
What is Form
Form action and method
How to send form data
How to capture and display form data
URL Parameters
PHP Global Variables
POST and GET
Cookies
Session
Part2: MySQL
MySQL Database
Database concepts & RDBMS (Relational Database Management Systems)
Introduction to SQL (Structured Query Language)
Creating ERD (Entity Relationship Diagram)
Understanding phpMyAdmin
What are MySQL data types
Creating and Editing Database and Tables
Primary key
Foreign key
Inserting Data in tables
Updating data
Deleting data
Selecting data
Searching for data using SQL Wild cards
Using group functions
MySQL built-in functions
Using table joins
Create Dynamic Pages using PHP and MySQL
Connect PHP with MySQL
Insert web page data into database
Update data from web pages
View dynamic data on web pages
How to delete data from web pages
How to setup a website development project
Project Structure
Folder and File Structure
Database design
Projects in PHP and MySQL Course
Project 1: Build a Contact us Email Form
Create Form on web page
Accept data
Mail function
Project2: Build a Login system
Create a login page
Connect login page to database
Validate login data
Creating a restricted area
Project3: Build an online shop backend CMS
Database for shopping cart website
Add Product page
Upload product image
View products
Delete product from catalogue
Update products
View customers
View online orders
Project4: Create an E-commerce shopping cart website
E-commerce website design
Create a home page
Build a product search
Display e-commerce catalogue
Create a basket page
Add items to basket page
Update items quantity in basket
Remove items from basket
Customer checkout
PHP Course Reviews
It's a really good course

It's a really good course, shows a wide variety of things that can be done with php,He has good communication skills and a wide range of knowledge on the subject,I work with a CMS called Contao, however I work on the backend which means I have to get similar with the code. This is great because it has given me a better understanding of what I'm looking at,It had all the courses I required

Very fast paced but logical throughout

Very fast paced but logical throughout. Lots of opportunity to ask questions and to practice. I feel like there is still a lot to learn but it will be a good starting basis.,Excellent.,It will benefit me directly because I have been employed to build a website so this should help meet that immediate goal. It will also provide me with other skills for the future.,I had to do the course at short notice and the time was convenient. It was value for money but there are other, cheaper courses out there of the same length.

As usual with courses from Training Dragon ...

As usual with courses from Training Dragon the course was really good with loads of relevent content,Emiliano is my hero - did I say that already;) ?,loads

Covers a lot of information in a short period ...

Covers a lot of information in a short period of time, leaving one confident to explore the subject further at their own pace.,Emiliano is patient & clearly communicates the topics covered. ,Still uncertain at this time. But has expanded my knowledge in another area of development.

This course has given me a great insight ...

This course has given me a great insight on modern database driven websites. It has also given me great understanding on creating dynamic websites from static templates.,The trainer is very good at delivering the course with great communication skills. He can teach complex scenarios in a basic and easy to understand manor.,This course has given me the skills needed. To understand a modern website and has given me the confidence to engage with my web development team.

Very good

Very good, went from knowing nothing about PHP to feeling very confident in the basic understanding and the ability to go and use PHP in my own projects.,Very knowledgeable and took the time to explain any difficulties that arose during the class. Very good teaching method of going through real life examples and not just going through syntax.,Will give me a good boost in looking for a career in web development and the knowledge of how to create on-line shops etc will be very useful

Once again

Once again, Emiliano did a great job! Thanks! It was a great experience, using a real project and offering possibilities for hands-on excercises,Emiliano is a great guy! I'll be back.,It will help me for my webenizing projects

Very informative and at a very good pace

Very informative and at a very good pace. Learnt a lot quickly without feeling rushed.,Wealth of experience, clearly been a programmer for a very long time and very quick to resolve issues which made for a very quick delivery of course material.,This knowledge will benefit me enormously. I am currently searching for a career in this field and this has helped propel my understanding of the language.

The course was very good ...

The course was very good and learnt a lot of things. Was intensive but i knew that coming in.,Trainer was excellent, very helpful when help was required and explained things clearly and consisely,Have some stuff to take away and build on once back at work. (and have practiced more!!!)

The PHP course was very good

The PHP course was very good, it covered a lot of ground in 4 sessions and, while intense at times, was taught extremely well. ,The trainer was excellent, very knowledgeable and patient and willing to go over everything if anybody got struck and needed help. ,It has helped to give me a basic grounding of PHP. While it won't completely necessary for me to be a web designer, I feel knowing the basics of the language will help me to understand the development side of creating websites better and genrally improving my experience in creating websites.
You can find reviews from previous delegates on
Training Dragon reviews & feedback section here.
preload
Still confused?
We offer FREE consultation's with professionals. Just book your own!
Just fill the form below to book your FREE consultation with a professional PHP