Advanced PHP Training Course
Learn Advanced PHP web programming including OOP, MVC, and introduction to framework from PHP web developers in London
Location: Kings Cross, London
Upcoming Class: 21 Mar 2016
£1,232.50
(If combined
)
Reserve your place
| Date | Course Session | Time | Day(s) | Price | |
| --- | --- | --- | --- | --- | --- |
| | Mon, Tue, Wed, Thu | 10:00 - 17:00 | 4 | £1450.00 | Reserve |
Watch our video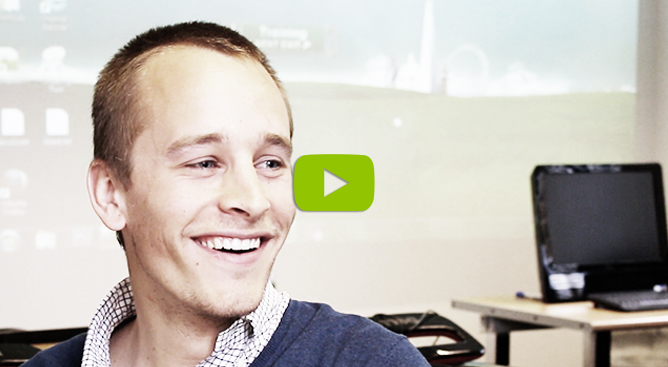 Advanced PHP course overview
This advanced PHP course explains how to use Advanced PHP and MySQL features to create web applications. This course covers a range of topics such as Object Oriented Programming (OOP), UML, Design Patterns, Security in PHP, SOAP, htaccess, PHP Frameworks, PHP Best Practices and lots more.
Few practical PHP based coding projects at the end of the course will ensure that you can apply PHP on your web projects.
This short advanced PHP course is hands-on, instructor-led and classroom based. This training can be taken as a part-time evening course or even on the weekends. A list of all upcoming public advanced PHP training course is given on training dragon website.
Who is Advanced PHP training for?
This Advanced PHP training is designed for PHP intermediate level developers. This course is for you if you are interested in mastering Object Oriented PHP and have good experience in procedural php programming.
Prerequisites for Advanced PHP course
A good knowledge of HTML and CSS is required. You can get a good knowledge of HTML and CSS by taking our web design course.
You should have a good experience with procedural php programming before you start this advanced PHP course training, ideally you should have build few projects from scratch using procedural php. If you do not have any experience with PHP please consider Training Dragon's beginners PHP Training.
What will I get?
Training from professional PHP web developers:
Training Dragon consultants have been implementing professional PHP and MySQL solutions across a range of web sites for many years. Those consultants write and teach our advanced PHP training courses, so their experience directly informs course content.
Real-time Practice and Projects:
Our advanced PHP courses are designed to get you started in advanced php development. We work on industry related projects in this advanced PHP course.
Course Material:
Advanced PHP electronic notes are included in this course.
Course Completion Certificate:
After completing this training you will receive an advanced PHP programming course completion certificate.
Support and Careers Advice:
After the course if you have any problems or questions regarding advanced PHP do not hesitate to contact us. Training Dragon's trainers are expert in their fields and if you need any help with you career choice, please speak to one of our trainers.
Instructor-led, hands-on classroom based training
What our alumni said about us:
The trainer did take the time to reexplain the main concepts and did address all my questions.
I will be able to make a better, safer, cleaner and more professional website for my business than I could have before.
Excellent trainer, very helpful and obviously very knowledgeable about all kinds of web design.
Advanced PHP Course Contents
OOP in PHP
Building Classes and Objects
Working with Properties and Methods
Visibility Modifiers: private, protected, public
Constructors and Destructors
Inheritance
Interfaces
UML: Unified Modelling Language
Class diagrams
Represent Attributes and Operations
Define members visibility
Describe inheritance and implementation
Advanced SQL and PDO
OOP mysqli
PDO: PHP Data Objects
Data-access abstraction layer
PDO Requirements
PDO Structure
Connecting with PDO
Querying a Database
Prepare() Method
Running a Non Parameterised Query
Prepare using Named Markers
Running a Parameterised Query
Binding Named Markers (:marker)
Binding Unnamed Markers (?)
Fetching Data
Iterating Over Fetched Data
PHP Security
Prevent SQL injections
Prevent XSS injections
Prepared Statements in PDO and mysqli
Encrypting Functions
Better Hashing
Htaccess
manipulate Apache .htaccess files
rewrite URLs
Process Files with PHP
Open files
Read and Modify files
Save and Close files
Process XML with PHP
Why XML?
XML intro
PHP 5 simpleXML extension
simpleXML requirements and installation
loading XML documents from files or strings
extracting XML data
displaying XML data
modifying XML
saving XML
SOAP and RESTful Web Services
Web Services
Simple Object Access Protocol (SOAP)
Representational State Transfer (REST)
SOAP and REST pros and cons
Consuming Services
Creating Services
PHP Frameworks
Why use a Framework?
Frameworks overview
How to choose a Framework
OOP Design Pattern
MVC: Model - View - Controller
Introduction to PHP Framework
Getting Started with Framework
Getting started: A skeleton application
Unit Testing
Modules
Routing and controllers
Database and models
Styling and Translations
Forms and actions
Conclusion
Advanced PHP Course Reviews
The course was very informative

The course was very informative, and allowed me to learn exactly what I needed.,Great attention to detail. Proper debugging. Very experienced with some useful tips and tricks.,It made me more confident to work with more experienced back end developers. I'll definitely structure my code better using MVC, and handle databases more securely.

Intensive

Intensive,Help in building web applications

Very happy with the course

Very happy with the course, we went through things a lot faster than o previous courses. ,Very satisfied with the trainer, she was happy to answer all my questions. ,Yes it will in private and at work projects.

This course was a great continuation of PHP ...

This course was a great continuation of PHP course. It covered advanced topics and provided good examples.,The trainer was experience and very helpful.,It will allow me to participate in more advanced projects.

The course content was clear and nice

The course content was clear and nice. ,sorry to say, should need to develop proper interaction.,Definitely the course is useful for our career.
You can find reviews from previous delegates on
Training Dragon reviews & feedback section here.
preload
Still confused?
We offer FREE consultation's with professionals. Just book your own!
Just fill the form below to book your FREE consultation with a professional Advanced PHP